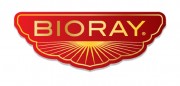 BIORAY and BIORAY Kids announces founder and CEO, Stephanie Ray to share new data and information among parents, medical professionals and caregivers at 2nd Annual Autism Education Summit in Dallas. This presentation entitled "Enhancing Heavy Metal and Chemical Detoxification." is scheduled Saturday, September 26 at 4:15pm at the InterContinental Hotel and is open to all attendees.
Laguna Hills, CA, September 23, 2015 (Newswire.com) - ​​Bioray Inc, The Natural Detox Company, and manufacturer of the popular BIORAY Kids product line, has announced that not only will they attend and exhibit at the summit, but Bioray's CEO and President, Stephanie Ray will present exciting study results, giving parents simple steps to enhance heavy metal and chemical detoxification.
"The Autism Education Summit is much more than just a conference. The feeling of community from this event is unparalleled and being able to contribute is an honor.  Generation Rescue continues to offer parents and practitioners many effective resources through this education summit." said Ray.
BIORAY and BIORAY Kids products are based on Traditional Chinese Medicine and widely known for their unique micronization process that enhances the ability of chlorella to both mobilize and bind to environmental toxins including toxic heavy metals and chemicals from the body. BIORAY products are known as a premiere line of liquid herbal tinctures made with organic ingredients that provide organ support, which in turn, also boosts the body's ability to effectively detoxify.
With presentations from industry leaders ranging from food sensitivities to immune dysfunction, sensory issues and speech, the Autism Education summit addresses the wide array of topics often discussed by those in the community.  The Autism Education Summit is a unique event in that it features parents, therapists, medical professionals as well as industry leaders who all act in collaboration to share and update the latest news and discoveries on neurological and behavioral issues in kids. With one in six kids now having some sort of learning delay, interest in the field has surged. In recent years prominent doctors, celebrities and athletes are lending time and resources to assist in research and education.
Ray is slated to give a lecture regarding the role toxic heavy metals and chemicals play in kids and what consumers can do to maximize their child's body's natural ability to detoxify. The presentation entitled "Enhancing Heavy Metal and Chemical Detoxification" is expected to draw many participants.   
As the link between heavy metal and environmental toxicity and behavioral issues becomes more apparent, one parent reported her son's vast improvement in symptoms as a result of one of Bioray's detoxification studies.  "My son has started to spell out words and he's only 4. His eye contact has improved, he now laughs appropriately at TV shows. He has been able to learn and do work at school for the first time, and he absolutely loves school now. In therapy, he has finally mastered matching, clapping and touching his head. I absolutely love BIORAY products and this intervention did not disappoint."
For more information about plant based herbal tinctures for health, vitality and natural detoxification products for children and adults please visit Bioray.com, Bioraykids.com or call 888-635-9582.
Share: