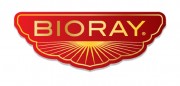 Liquid Herbal Tincture Rising Star Announces Plans to Return to the Health and Wellness Industry's Largest Trade Show in Anaheim
Laguna Hills, CA, February 24, 2015 (Newswire.com) - Bioray® Inc, The Natural Detox Company, announced their plans to return to Natural Product Expo West 2015 convention in March. Fresh off the company's success of launching their new BIORAY® Kids product line, the growing company's presence at the largest tradeshow for Health and Wellness products is hardly a surprise.
Growth of Traditional Chinese Medicine
"Interest in Traditional Chinese medicine products continues to grow as consumers look for ways to support and maintain their family's health and vitality. Consumers are far more educated than ever before on the wide range of health benefits from using our organic herb based formulas. The results families continue to report on a daily basis are remarkable" said product specialist, Tami Wilken.
BIORAY Kids Gaining Market Traction
The launch of BIORAY Kids product line has been nothing short of remarkable given the products are now available coast to coast through Sprouts Markets and other major health food chains. Initially released at Expo West 2013, the BIORAY Kids products prove to be the first line of alcohol free herbal tinctures, designed specifically for children, that provide organ support while safely and effectively removing environmental toxins such as mercury, lead, arsenic and BPA. Interest has surged as parents have become more aware and familiar with these types of chemical and environmental hazards.
Industry Leaders Meet at Expo West
Bioray's President and CEO, Stephanie Ray said, "Expo West gives us a first hand opportunity for partnership and growth.  This convention is always a great experience as we are united with like-minded industry leaders who share our vision of healthy living."
In addition to the discount and promotional offerings, Bioray is set to offer an exclusive one of kind "Elixir Mixer" event. The Elixir Mixer is scheduled for 1pm-3pm Friday and Saturday and is designed to show how flexible BIORAY products are. The products will be served in a variety of beverages and are safe to use in conjunction with other supplements.   
Biorays Exclusive Expo West 2015 Event  
"Many of our products pair amazingly well with different type of beverages including hot teas, water, juice, coffee and smoothies. Parents can freeze them in popsicles or add them to their child's food which makes BIORAY and BIORAY Kids among the most user friendly products in the market today," said Ray.  "This year we have many events planned. We will be offering discounts on our products to vendors and store owners as well as samples and promotional items.  We also look forward to adding our tonics to beer and prosecco for adults who could use a refreshing 'pick me up.'"

For more information about plant based herbal tinctures for healthy and vitality and natural detoxification products for children and adults please visit bioray.com, bioraykids.com or call 888-635-9582.
Share: