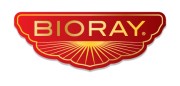 Bioray Inc, the health and wellness innovators have announced plans to offer across the board specials on all BIORAY and BIORAY Kids products as part of their annual Black Friday and Cyber Monday specials.
Laguna Hills, CA, November 24, 2015 (Newswire.com) - ​​​Bioray Inc, the Laguna Hills, California manufacturer of liquid herbal tinctures based on traditional Chinese medicine, released through its popular company newsletter their plans to offer their deepest discount of the year for 2015.
Scheduled to run from November 27th through November 30th,  the BIORAY and BIORAY Kids Black Friday and Cyber Monday special is being billed as their biggest sale of the year, offering drastic discounts on both BIORAY and BIORAY Kids product lines for adults and children alike.
BIORAY, which is also known as The Natural Detox Company, makes liquid herbal supplements for adults and children that naturally remove toxins, support immunity, and replenish strength and vitality to the body and mind. The popularity of BIORAY products has grown in recent years, and carries products that have officially been endorsed by children's health advocacy groups Generation Rescue and Healthy Child Healthy World.
With recent news suggesting an increase in children's health Issues and an overall increase in interest in natural products and health across the board, the surge of interest in BIORAY continues to grow annually along with the company sales.
"We take such pride in all of our products, from choosing the best hand sourced organic and wild-crafted ingredients, to using our proprietary process which allows us to create one of the safest, most effective plant based formulas for organ support and detoxification.  By offering Black Friday and Cyber Monday specials, more people will have the opportunity to try our formulas so they can feel good, have more energy, sleep better and tolerate the world around them with a greater sense of ease." said BIORAY President and CEO, Stephanie Ray.
With news reports of children's health issues on the rise and a growing faction of consumers questioning a potential link between genetically modified organisms (GMO's) and the rise of immune and other types of health issues,  BIORAY's offerings are not only timely, but backed by scientific studies showing the effectiveness of their product line.
"My daughter is using all of BIORAY Kids products. She can now control her body, avoids falling down and is focused at school. We are glad to help her in a natural way. Thank you!"
- Gabriela Di Benedetto
​Bioray's Black Friday and Cyber Monday specials are scheduled to run November 27th through Monday November 30th and will be available through bioray.com and bioraykids.com.  Prices will automatically be adjusted, no coupon code will be needed to receive these limited time, special offers. For more information call 888-635-9582.
Share: